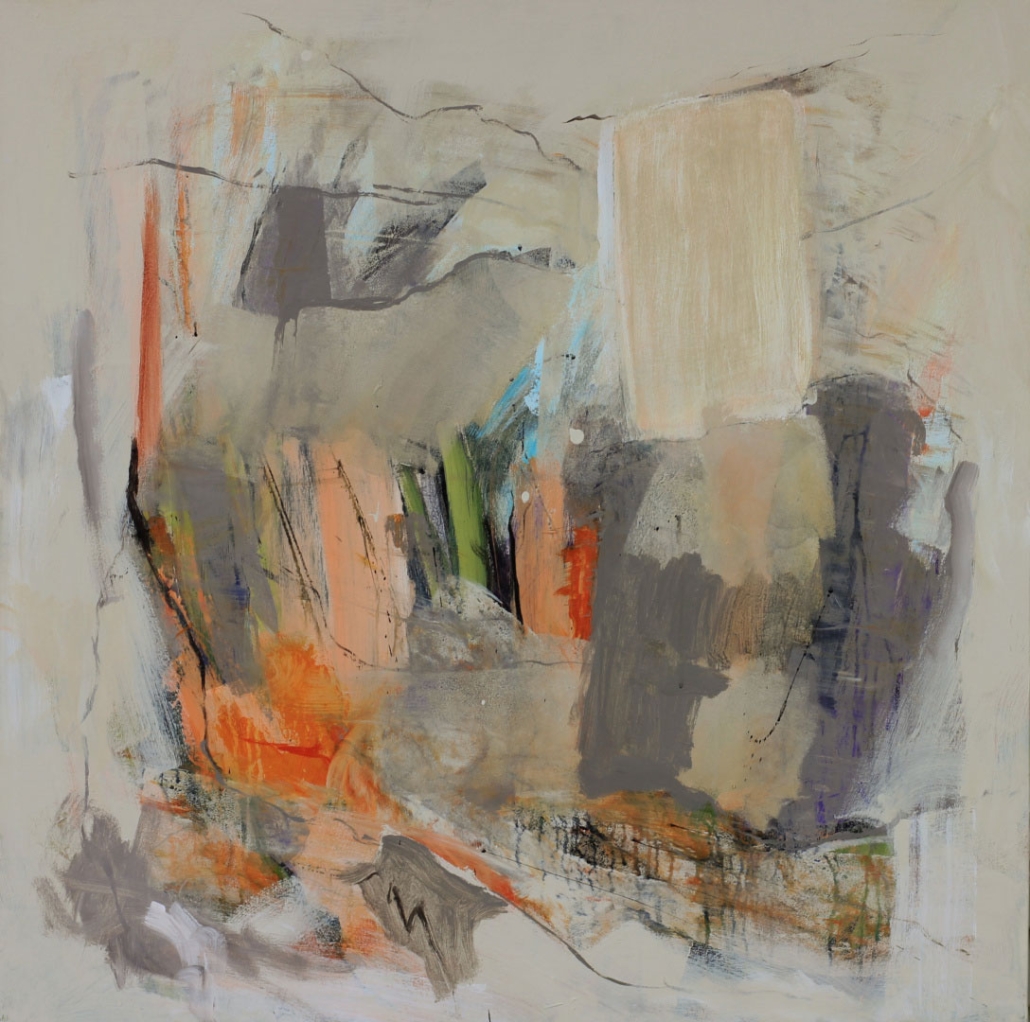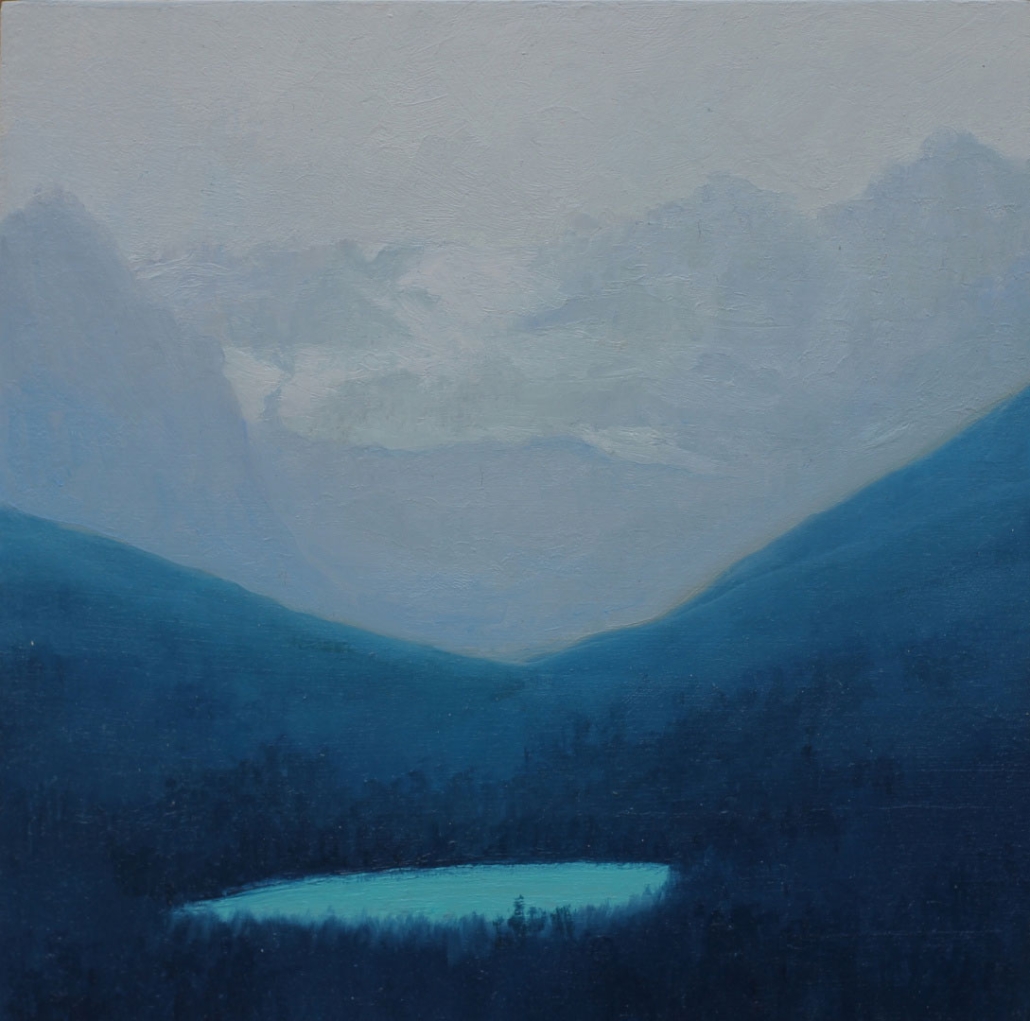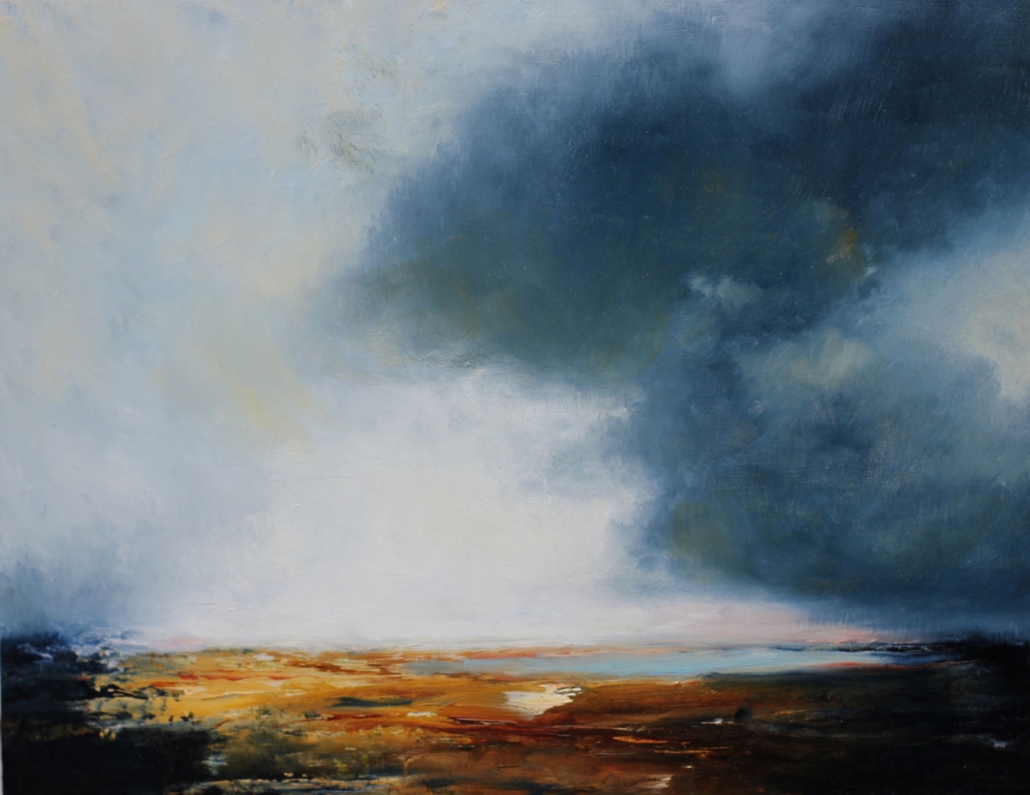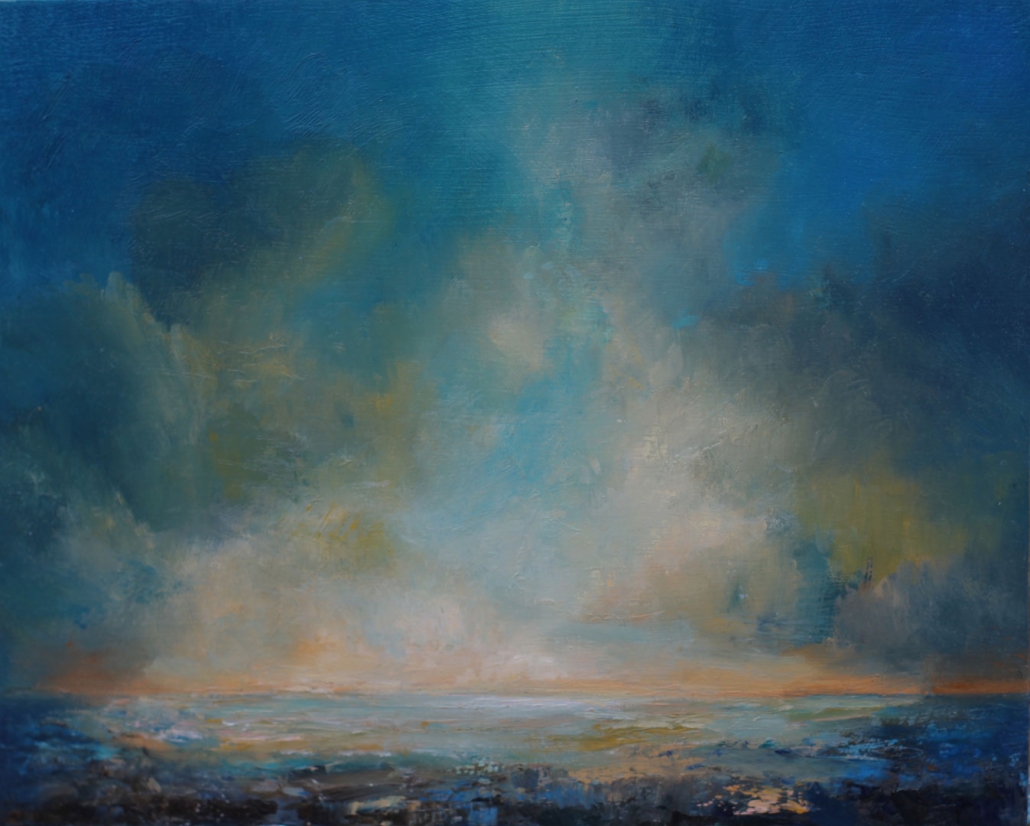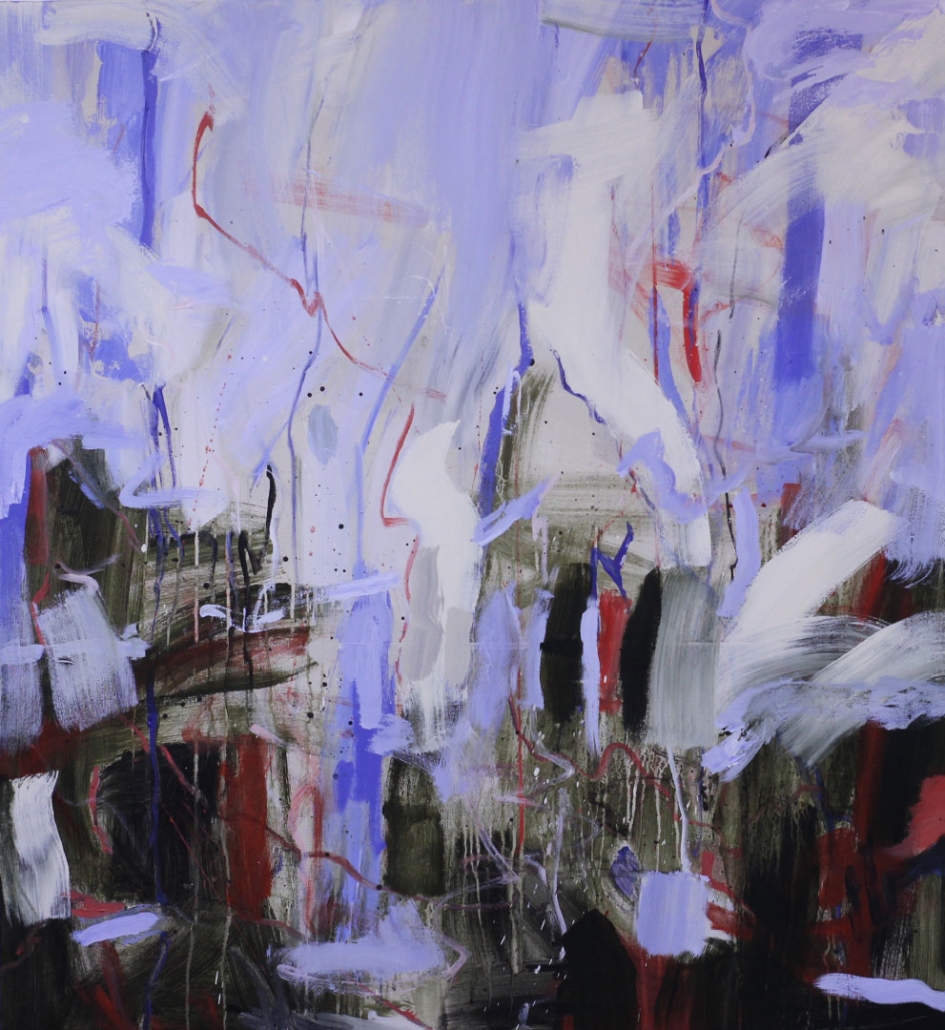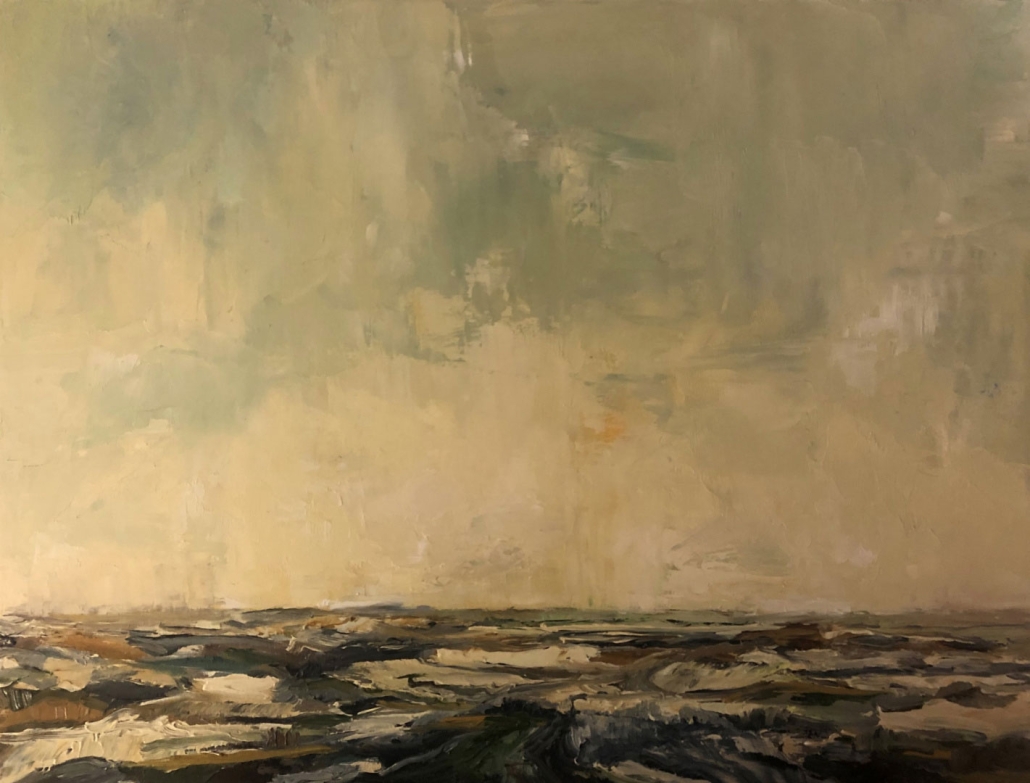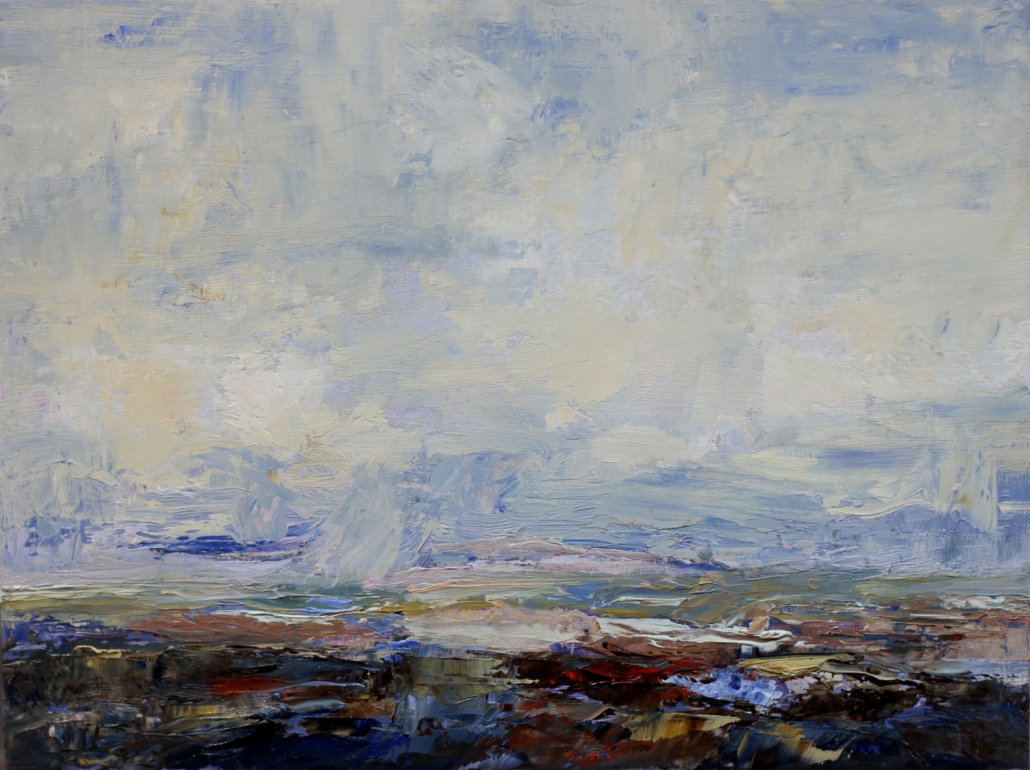 Biography
Dale Kirschenman grew up the Sandy Point area near Medicine Hat, Alberta.
He studied painting at The Alberta University of the of The Arts and graduated in 1998 with a Bachelor of Fine Art in Painting. He has been showing and selling with galleries since then. Kirschenman creates landscapes as well as expressionistic abstract images.
Having grown up on the Canadian prairies, many of his paintings illustrate the vastness of the land, the limitless horizon and the dome of the sky. Weather events like chinooks and storms along with the drama of foothills and mountains of Alberta are ubiquitous in his early work. His recent abstract paintings are inspired by urban environments.
In addition to his painting practice Dale has facilitated painting classes and workshops at various institutions and in his home studio. His paintings are present in the collection of the Alberta Foundation for the Arts and the Civic Art Collection of the City of Calgary as well as numerous private and corporate collections in Canada, the U.S.A. Living and working in Calgary, the surrounding landscapes continue to influence and inspire his painting and photography.
Artist's Statement
I have been painting landscapes and abstract landscapes for over three decades. Stylistically the paintings range from semi-realistic impressionism to totally abstracted images. Progression toward abstraction has allowed for more spontaneous imagery where gesture, surface and colour dominate.
I strive to create images where the qualities of the mark making and the paint itself areas important as any conceptual content. Gestural drawings establish the foundation of the image and subsequent marks, layers and edges create a unified and dynamic image. I work in series and often I have several paintings underway in the studio so that I may interact and work with them simultaneously, letting them inform me as I bring them to completion.
Rather than defining a particular subject they provide portals to imagination and memory. The meaning or sense of recognition in the painting is left for the viewer although the titles supply points of entry or clues to my connection to the images. To me, the paintings are distillations of art history, memory, studio practice and life experience. Hopefully, the images convey an essence of these and invoke a meaningful response for viewer.
Dale Kirschenman
3524 – 43 Street SW, Calgary, AB, T3E 3P5
Phone: 403-243-9946, cell: 403-703-6238
Email: dalekirsch@hotmail.com
Website: www.dalekirschenman.com
Born in Medicine Hat, Alberta. Currently resides in Calgary, Alberta
Education
1998 Bachelor of Fine Arts in Painting, (with Distinction), Alberta University of the Arts, Calgary, AB, Canada,
Awards
2010 Civic Art Collection of the City of Calgary
Painting purchase
2001, 2009 Alberta Foundation for the Arts
Painting purchases
1996 Simon Chang and Phyllis Levine Foundation Scholarship
Academic Achievement by a Painting Major
1995 Illingworth Kerr Scholarship
1994 ACAD Alumni and Friends Association Scholarship,
Entrance portfolio merit award
Solo Exhibitions
2019 New Work, The Edge Gallery, Calgary, AB
2018 Signals, The Edge Gallery, Calgary, AB
2014 New Beginnings, Bissett Gallery, Mount Royal University, Calgary, AB
2013 Rescued Paintings, C Space, King Edward Art Centre, Calgary, AB
2012 Shift, Elevation Gallery, Canmore, AB
2011 New Works, Sawridge Gallery, Edmonton, AB
2009 Reclamation, Artfirm Gallery, Calgary, AB
2008 Earth Air and Light, Summit Gallery, Banff, AB
2007 New Works, Harrison Galleries, Calgary, AB
2007 Untitled, Summit Gallery, Banff, AB
2005 Mythic Spaces, Prairie Art Gallery, Grande Prairie, AB
2003 Free Range, Harrison Galleries, Calgary, AB
2001 Horizon, Harrison Galleries, Calgary, AB
1999 Dale Kirschenman, Auburn Saloon Gallery, Calgary, AB
1998 Tempest, Marion Nicoll Gallery, Calgary, AB
Group Exhibitions
2021 Fall Group Show, The Collectors Gallery, Calgary
2021 Summer Shows, The Gust Gallery, Waterton, Alberta
2020 The Last Picture Show, The Edge Gallery, Calgary
2020 The Big Leap, The Alberta Society of Artists Gallery, Calgary
2017-2021 The Edge Gallery, ongoing exhibitions Calgary & Canmore, AB
2017 Daydreamers, Jayne Creighton Interior Design, Calgary
2016 The Emerging Artists Show, The Ranchmen's Club, Calgary, AB
2015 Alternative Spaces, Jayne Creighton Design, Calgary, AB
2015 This is the Big Event, Elevation Gallery, Canmore, AB
2014-16 The Annual Emerging Artists Show, The Ranchmen's Club, Calgary, AB
2013 Gallery 109. High River, AB
2013-2019 Elevation Gallery, Canmore, AB
2008-2010 Summertide, Artfirm Gallery, Calgary, AB,
2008-2010 Seasonal Salon, Artfirm Gallery, Calgary, AB
2005-2007 A.F.A. Travelling Exhibit, Grande Prairie, Edmonton, Lethbridge and,
1999-2007 Harrison Galleries, group shows, Vancouver, BC & Calgary,
2005-2007 Summit Gallery, group shows, Banff, AB
2003 Minor Delusions of Grandeur, Stride Gallery, Calgary, AB
1998 B.F.A. Graduate Show, Alberta College of Art and Design, Calgary, AB
Academic Achievement
Fundraising Exhibitions
2021 Rocky Mountain Legends Fundraiser, The Whyte Museum, Banff, AB
2019 End of The Rainbow Fundraiser, Calgary, AB
2017 Calgary Opera, Valentine Ball, Calgary, AB
2016 KOAC Gala Fundraiser, Calgary, AB
2014 Rescued Paintings, King Edward Art Centre, Calgary, AB
2010, 2012 High River Gala Show and Sale, (Rotarian hospital fundraiser) High River, AB
2012 Masterpiece Contemporary, Art Gallery of Calgary, Calgary, AB
2011 Juried Members Show and Sale, Leighton Centre, Calgary, AB
2011 Masterpiece Contemporary, Art Gallery of Calgary, Calgary, AB
2006-2008 Artist Home and Studio Tour, Show & Sale, Triangle Gallery, Calgary, AB
2005-2008 Bohemian Extravaganza, Triangle Gallery, Calgary, AB
2005 Children's Hospital Aid Society Auction, (painting donation), Calgary, AB
2003 Minor Delusions of Grandeur, (painting donation), Stride Gallery, Calgary, AB
2003 Calgary Art Walk, (painting donation), Calgary, AB
2002 Volunteer Appreciation Show, (painting donation), Triangle,, Calgary, AB
2002 Calgary Hospice Society Fundraiser, Paul Kuhn Gallery, Calgary, AB
2000 Cork and Canvas Wine & Art Festival, Calgary Philharmonic, Calgary, AB
1998-2000 Small Change Big Changes, Calgary Aids Benefit, Calgary, AB
1997-1999 Expressions Show and Sale, Calgary, AB
Positions as Instructor
2000-2008 Landscape Painting in Oil, "Summer Series", Red Deer College, Red Deer, AB
2005 Plein air Painting in Oil (summer workshop), Alberta College of Art and Design, Calgary, AB,
2003-2004 Intermediate Landscape Painting, Weekend Workshop
The Leighton Foundation, Calgary, AB
2000-2005 Galleries Galore, City of Calgary Parks and Recreation Art Programs, Calgary
Selected Corporate Collections
Daas Construction, Medicine Hat, Alberta
Kirschenman AG, Medicine Hat, Alberta
Enmax, Calgary, AB
Qualico Developments, Edmonton, Alberta
Sojourn Wellness Group, Sherwood Park, Alberta
Clark Valuation Services Ltd., Calgary, Alberta
Energrowth Holdings Ltd., Calgary, Alberta
Section 23 Developments, Calgary
Schultz & Birklein Barristers & Solicitors, Calgary, Alberta
S.A. Productions, Calgary, Alberta
Charlton Capital Corp., Calgary, Alberta
OPUS Building Canada Inc. Calgary, Alberta
Davis Design Ltd. Calgary, AB
Maria Tomas Design, Calgary, Alberta
Art Jury Positions
2019-2021 Alberta Society of Artists, ongoing jury panels (Signature member)
2018, 2019 Calgary Stampede Poster Competition, Calgary, AB
2015-16-18 Alberta Community Art Clubs, Brooks, Drumheller, and Sherwood Park, AB
Public Collections
Alberta Foundation for the Arts
Civic Art Collection for the City of Calgary
The Calgary Contemporary Arts Society Collection (formerly Triangle Gallery collection)
Other Artists that might interest you