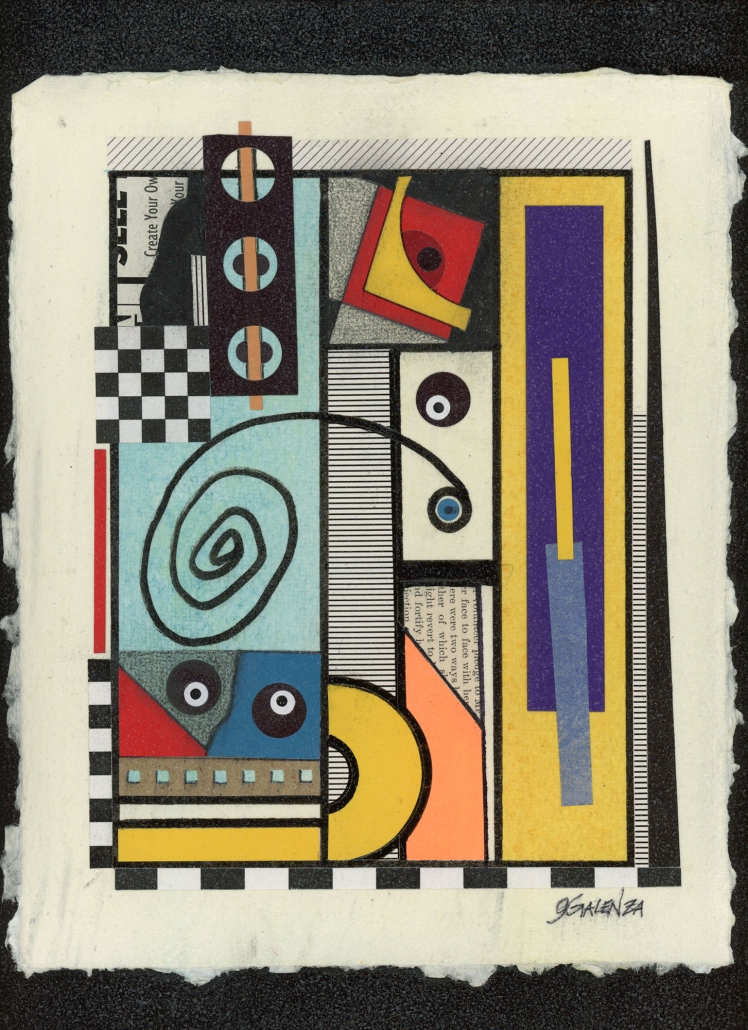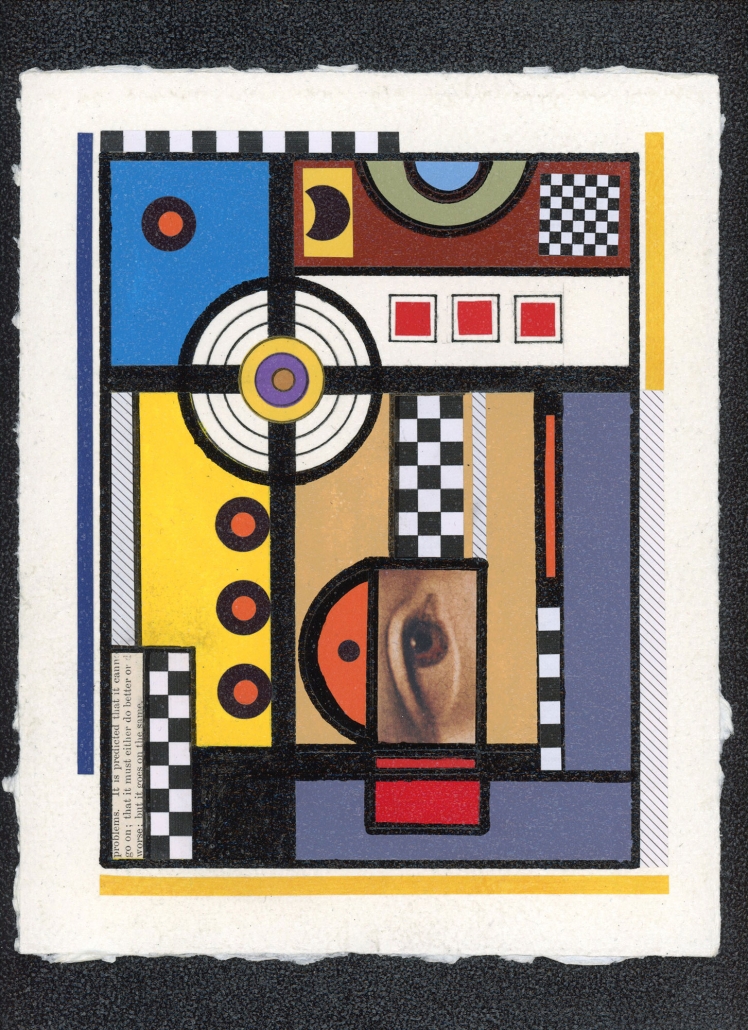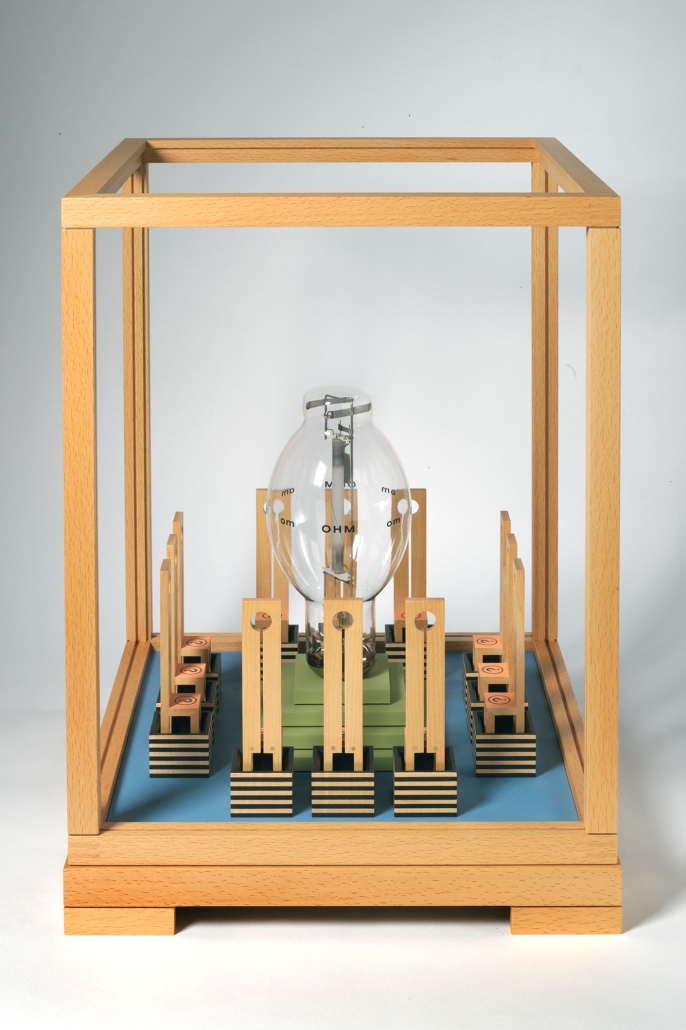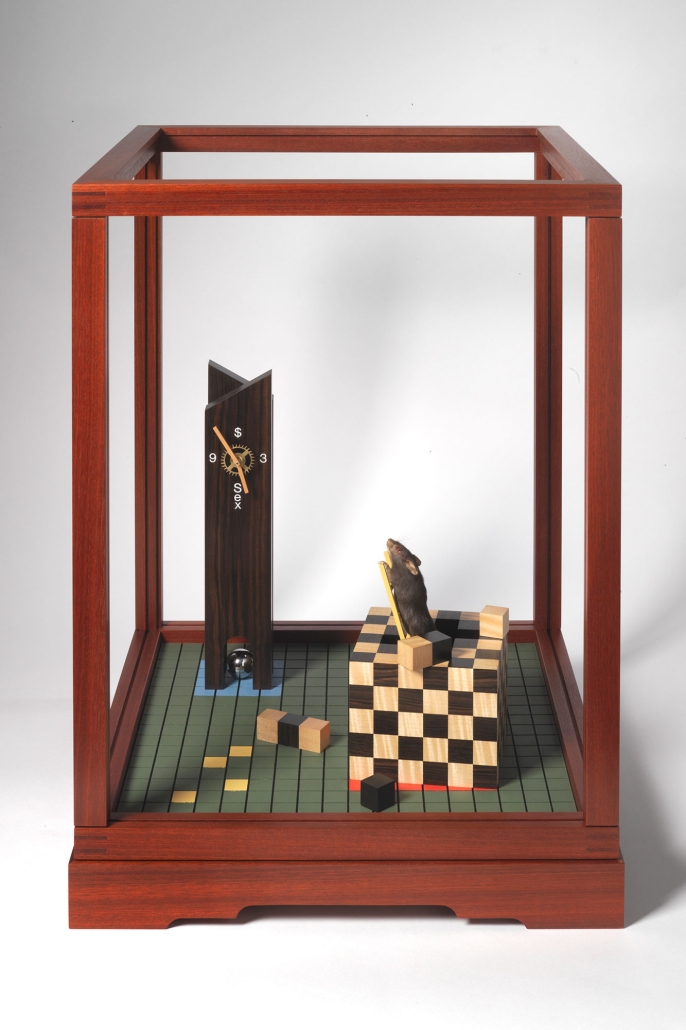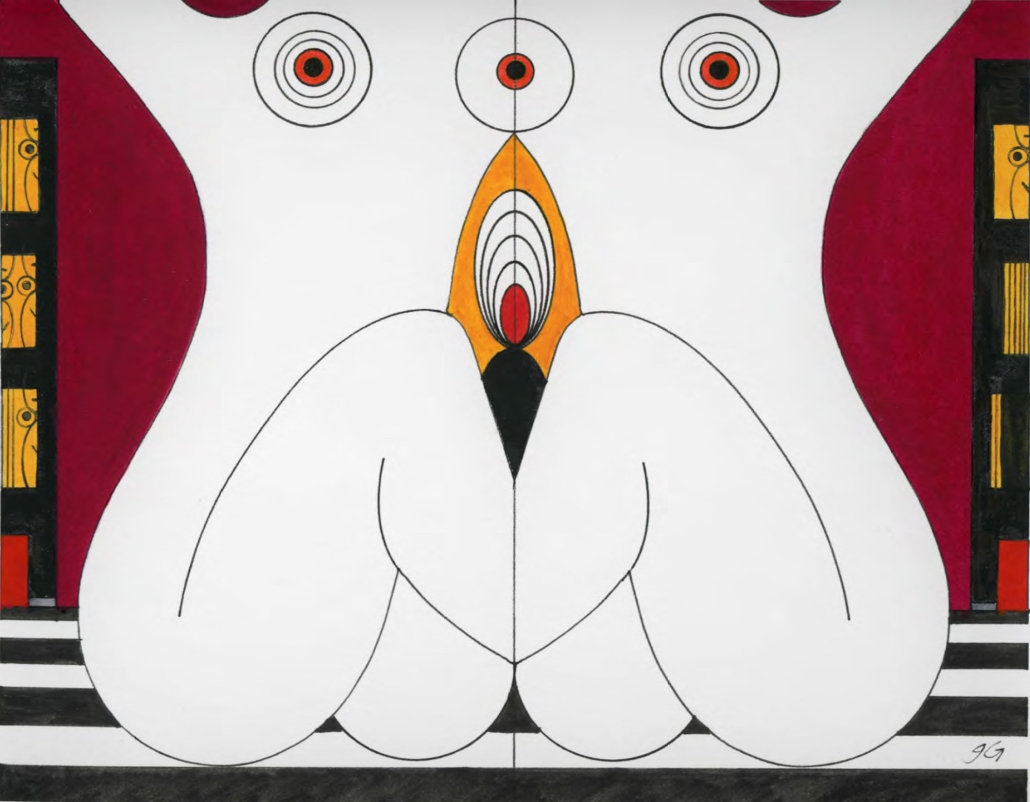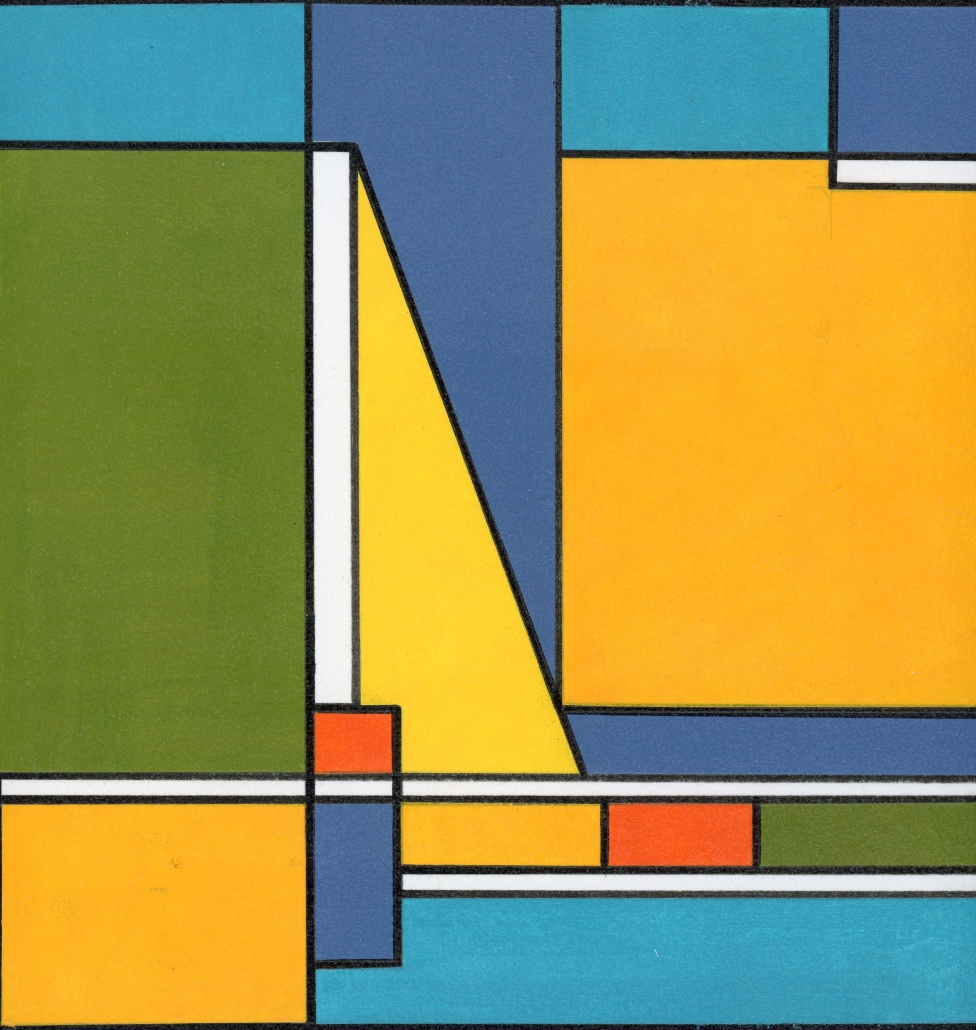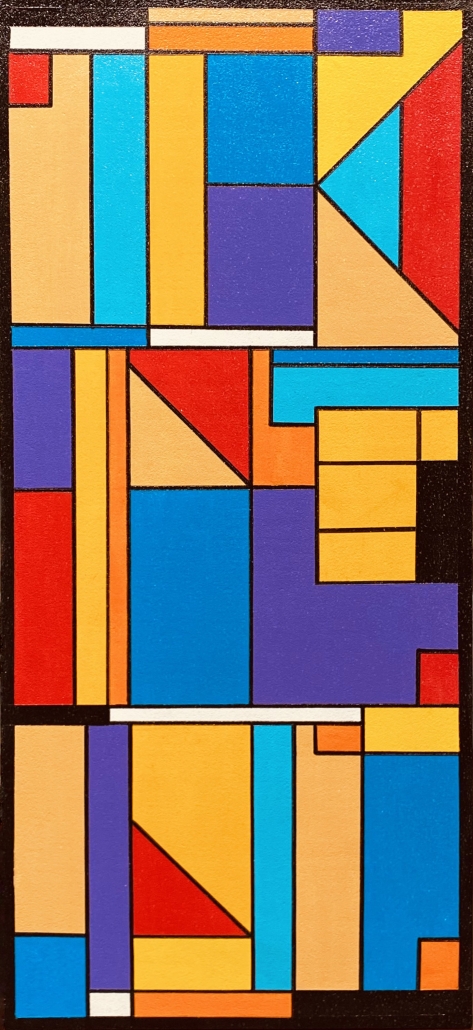 Gordon Galenza list of works
Share the Night
Ink and Watercolour – 8" x 10" $ 995 framed
Looking Back
Mixed media on board – 10" x 8" $ 870 framed
Looking Ahead
Mixed media on board – 10" x 8" $ 870 framed
Still Life with Movement
Mixed media 3D – 21.6" x 15.75" x 15.75"
Make Me One with Everything, Cult Seeks Enlightenment
Mixed media 3D = 21.5" x 15.75" x 15.75". $ 6,500
Artist Statement
I am a self-taught artist, craftsman and designer. I have no conferred status attached to my name designating my limitations which is probably why my art is of an eclectic nature. Over the past 60 years I have done one-off commissions and speculative exhibition pieces. Studio furniture, fine boxes, mixed media art, sculptural constructions, architectural models, graphics, painting and digital art make up the majority of my efforts to date.
I have refined my work pursuant to a philosophy of simple yet elegant design. I believe in maintaining the inherent beauty in the materials and use natural finishes and sometimes translucent colours, which serve to enhance those qualities that delight the eye.
In some pieces, I exploit chairs and boxes as a canvas for humour and wit instead of affirming the domestic duties these functional objects would normally be associated with.
My passion for colour and love of geometry is a paramount feature in new work I will be presenting, some of which has a surrealistic angst to it and of course the humour.
As one who spends his days in an ongoing quest for creative expression in whatever medium that interests me I find solace in a simple mantra I've written that offers balance and peace in my daily life and work.
The skillful hand,
the creative mind,
art and craft,
as one entwined.
My work has been documented and shown in Canada and the United States and resides in private collections in both countries.
EDUCATION
Completed Grade Eleven, became thoroughly bored with the slow pace and unimaginative approach formal education had to offer.  Decided to self-educate.
No regrets in that decision.
MEDIA RECOGNITION
Kept a low profile in this regard because they rarely seem to get it right; here are some exceptions.
CATALOGUE AND PROMOTION FOR ALL ABOUT ALBERTA.  Canadian Embassy  Gallery . Washington, DC
LARK BOOKS . 400 WOOD BOXES
2004 First Edition Page 251 . Hot-rod Alien Boxfish Cruising To Atlantis
LARK BOOKS . 500 CHAIRS
2008 First Edition Page 128 . Fakir Goes To Bollywood  /  Page 224 . Uhuru Chair
LARK BOOKS . 500 TABLES
2009 First Edition Page 217 . Malcolm Tables  /  Page 257 . Reversible Arrival Departure Station
WHERE MAGAZINE CALGARY
May/June 2003 . Meet the Makers . Alberta artisans cross the boundary between art and craft.
CALGARY MAGAZINE
May 2003 . Maverick self-taught wood artist has blurred the boundaries between art, design, sculpture and architecture.
CANADA COUNCIL FOR THE ARTS OTTAWA
June 2, 2008 – June 5, 2008
Served as Juror, assessing works by Contemporary Fine Craft Artists to determine
eligibility for Grants.
COLLECTIONS
Numerous enlightened beings in the private sector.
No corporate or institutional collectors have seen the light as yet.
GALLERY REPRESENTATION
Alberta Craft Council Discovery Gallery, Edmonton, AB
Be ART Gallery, Calgary, AB
Arts Aqui Gallery  Calgary, AB
Invitational Show and Sale at my Studio in West Hillhurst
Thinking about future gallery representation in the appropriate venue.
RELATED EXPERIENCES
Self-taught in the following disciplines at which I've been engaged in gainful work as an entrepreneurial free-lance practitioner earlier on, while jointly pursuing my art.
Architectural Drafting and Model Making
Furniture Design
Graphic Design
Interior Design
Urban Planning
Gallery Xylos  2003  A gallery featuring Contemporary Fine Woodwork run by
Gordon and Luiza Galenza located in Artspace  Calgary, AB
SELECTED EXHIBITIONS
OUTSIDE THE BOX . July 15 – September 30, 2006 .  ACC Discovery Gallery
ALL ABOUT ALBERTA . June 15 – September 16, 2006 .  Canadian Embassy Art Gallery . Washington, D.C.
NEW WORK BY GG.  MAY 2005.  BE ART GALLERY.  Calgary, AB
STRETCHING IT.  Solo Show.  August 21 – October 9, 2004.  ACC Discovery Gallery
SELECTED EXHIBITIONS (CONTINUED)
CABINETS OF CURIOSITIES.  Joint Show, 16 Alberta Artists headed by Doug Haslam.
May 2 – July 26, 2003.  Opened at The Wood Turning Center.  Philadelphia, PA.
Travelled North America Till  2008.
THE GREAT DEBATE.  CRAFT VS ART.  June 21 – August 31, 2002.  ACC Discovery
Gallery. Edmonton, AB
The following shows were sponsored by SAWS (Southern Alberta Woodworkers Society)
NEW WORKS IN WOOD  Bow Valley Square,  Calgary AB  2001
Fakir Goes To Bollywood / Honourable Mention.
NEW WORKS IN WOOD  Myxdmedia Gallery, Calgary AB. September 24 – October 16, 1993  I See Red Cabinet / 2nd Place
NEW WORKS IN WOOD  Tenth Street Gallery. Calgary AB.
September 8 – October 3, 1992  Jewel Chest On Stand / 2nd Place
NEW WORKS IN WOOD   Muttart Gallery, Calgary, AB. September 3 – 28, 1991.
Three Legged Table / Best of Show   CD Cabinet / Second Place
DIMENSIONS.  Tenth Street Galley, Calgary, AB. September 18 – October 6, 1990.
Hall Table / Best of Show.
FORM AND FUNKTION  The Prairie Art Gallery, Grands Prairie, AB.
July 7- September 4, 2005  Dysfunctional Chair With Balls
Not too much of major consequence prior to the above or it didn't seem important enough to record.
Other Artists that might interest you