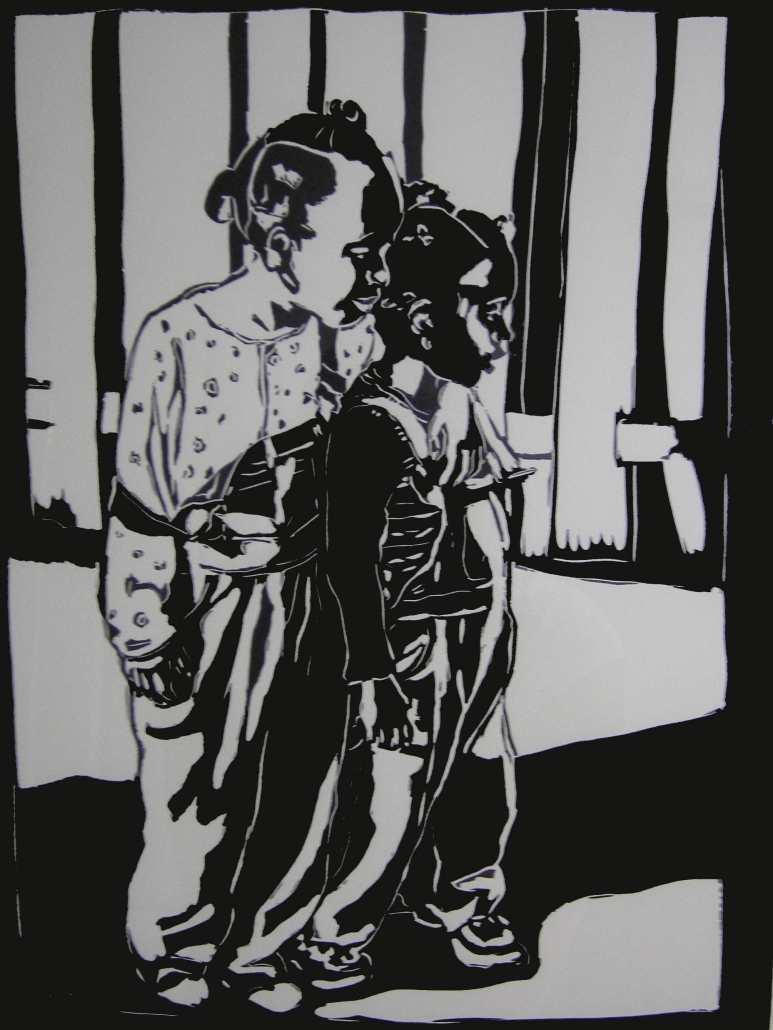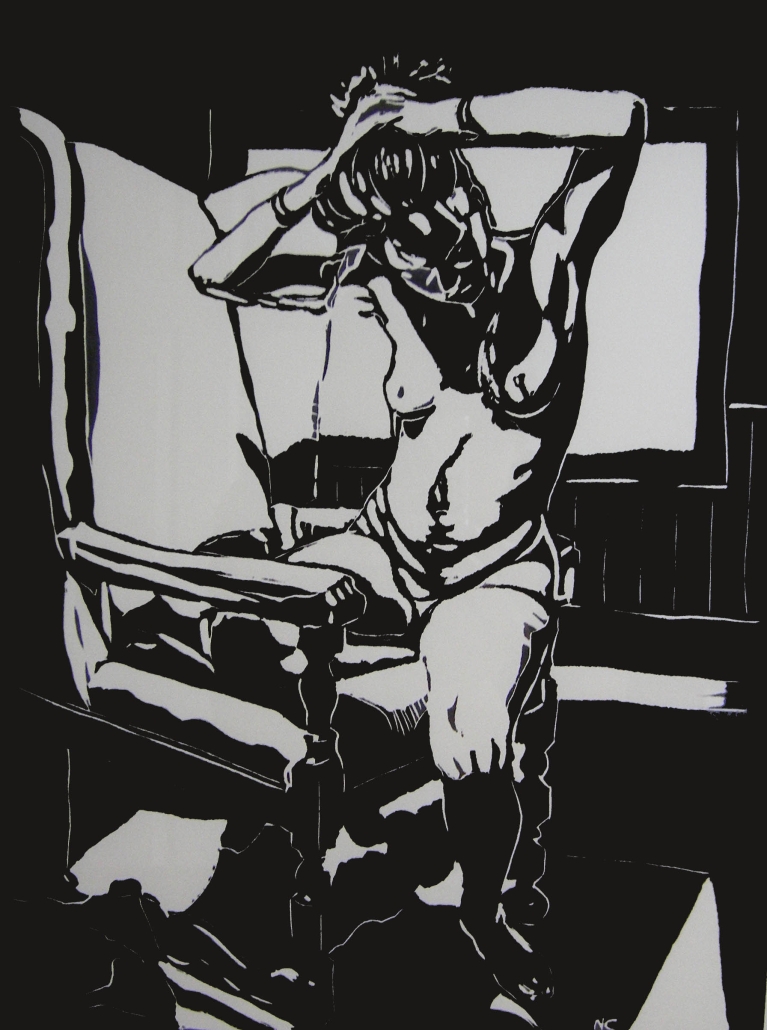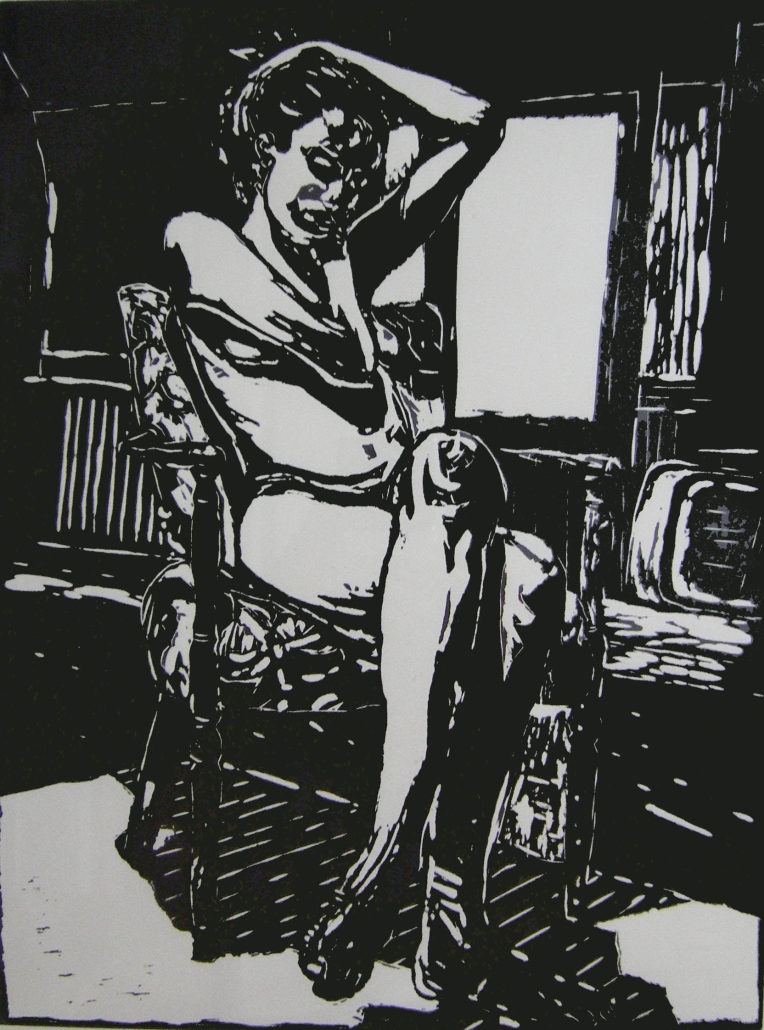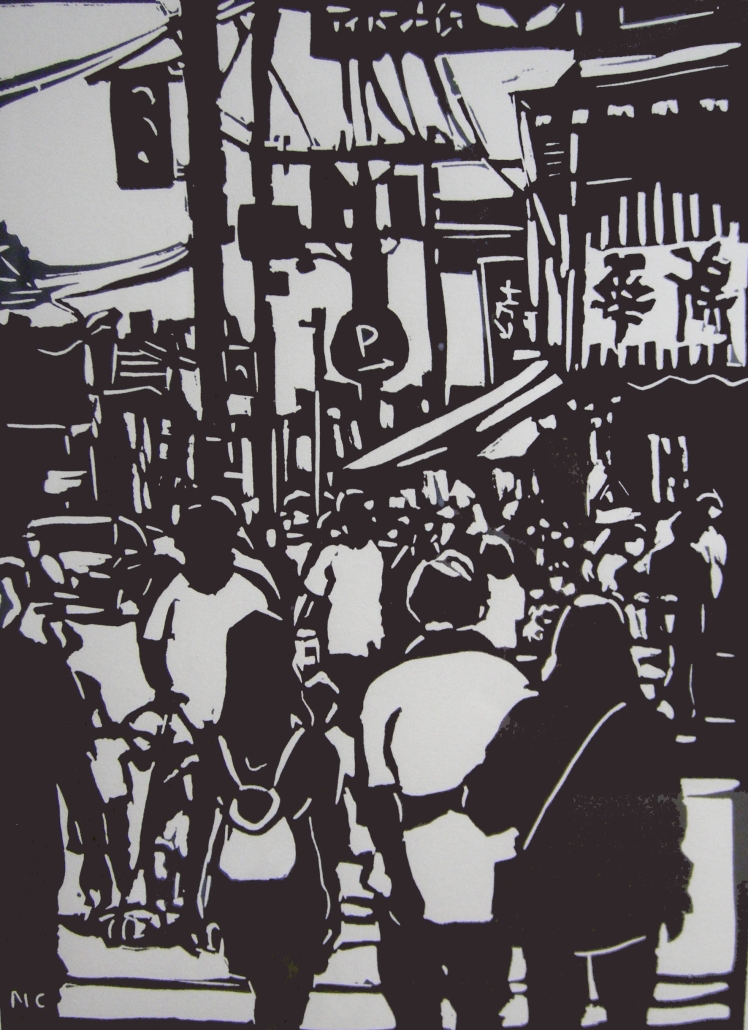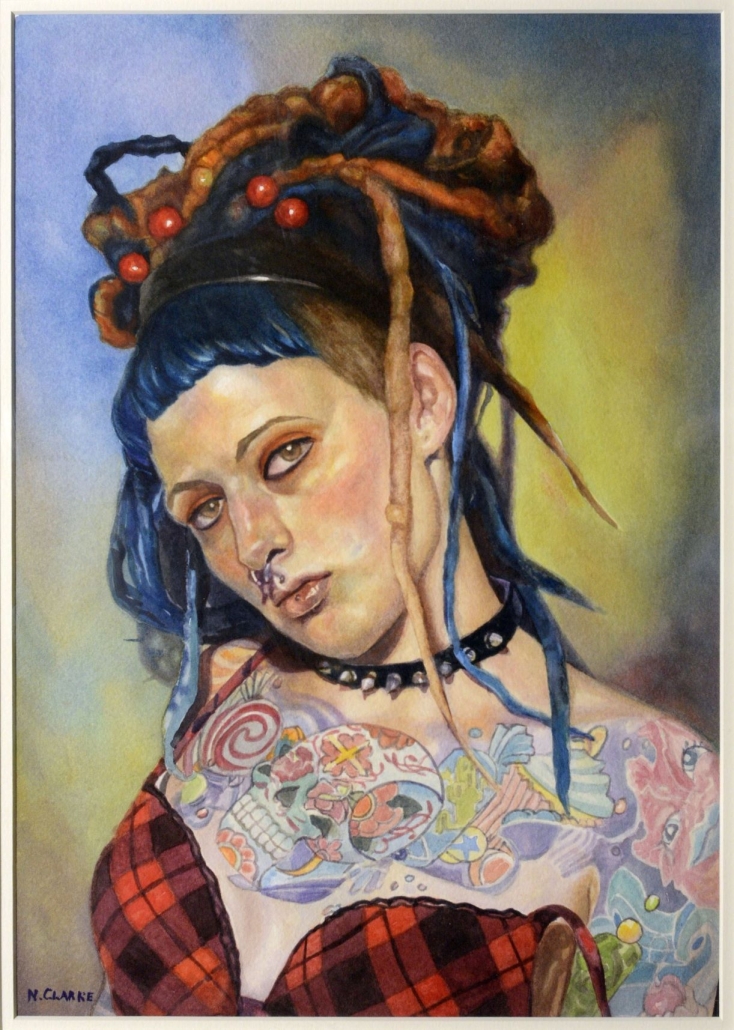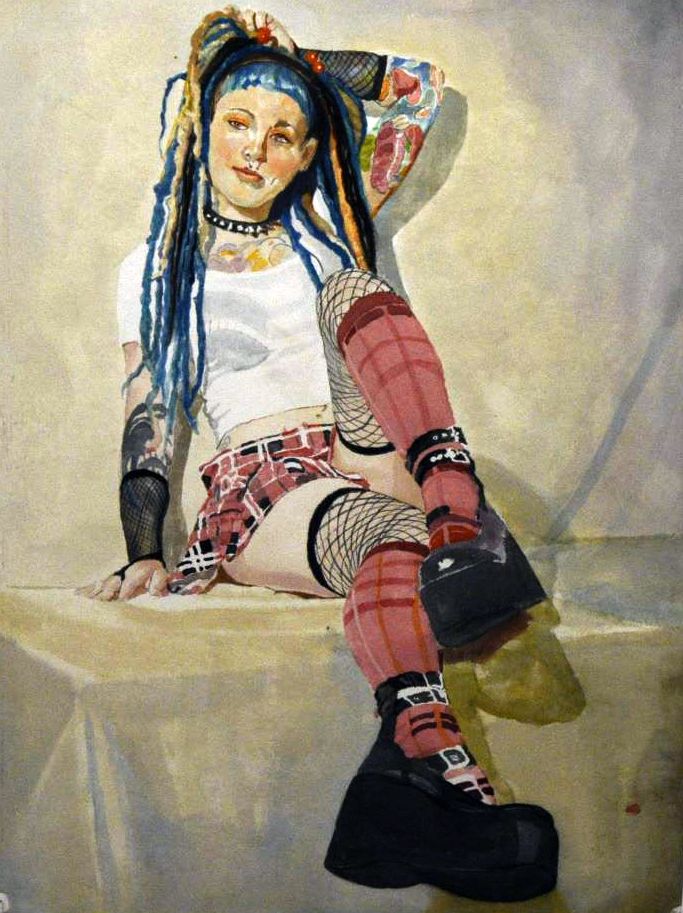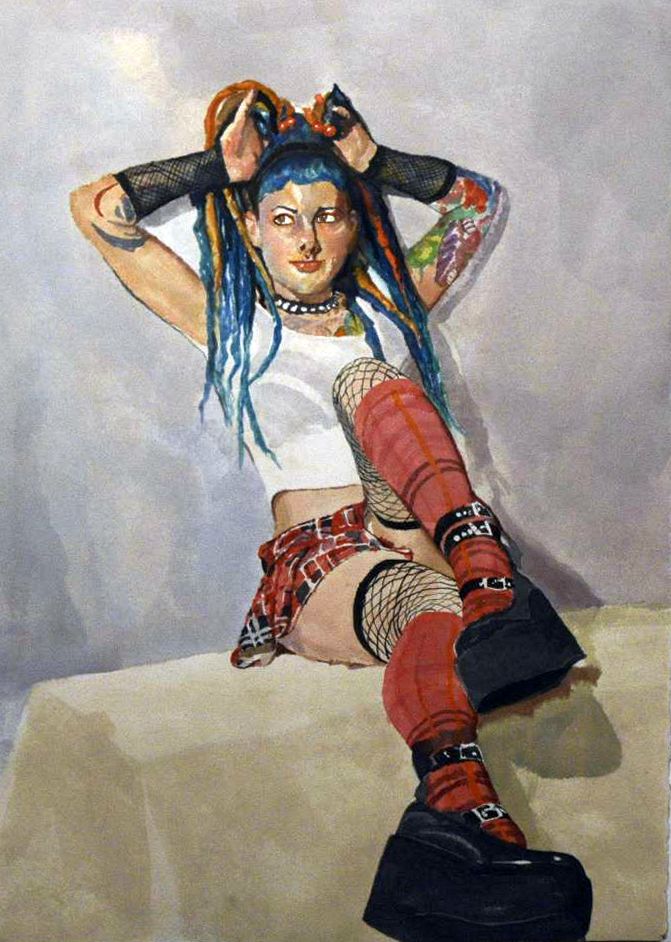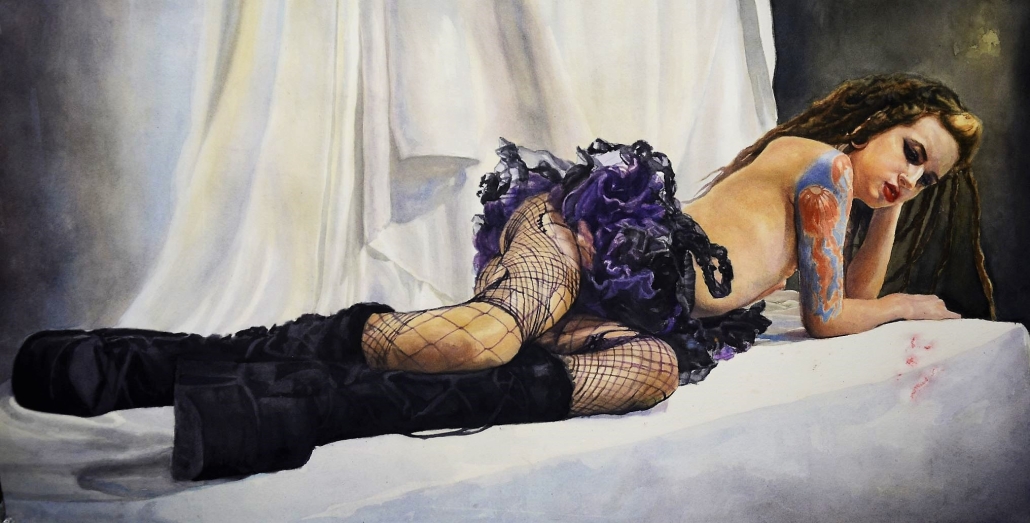 Neville Clarke Biography
Born in Kingston, Jamaica, Neville Clarke immigrated to Canada in 1974. An Honours graduate of the Ontario College of Art and Design he participated in OCAD's off-campus program in Florence, Italy (1983-84).
Clarke has shown his work in numerous solo and group exhibitions. This includes solo exhibition organized jointly by the Art Gallery of Peel, Brampton and the Thames Art Gallery, Chatham "Towards a Meaningful Expression". Solo exhibition organized by the Robert McLaughlin Gallery, Oshawa, MacLaren Art Centre, Barrie and the Frederick Horsman Varley Art Gallery of Markham "Threshold". Group exhibition at the McMichael Canadian Art Collection, Kleinburg, Art Gallery of Mississauga, A-Space Gallery, Toronto, the Triangle Gallery, Calgary and the Nova Scotia Archives, Halifax among others.
Clarke has also participated in international group exhibitions in Japan, Mexico, Seoul Korea and the USA.
Clarke is listed in Who's who in Black Canada; Canadian Who's who and A Dictionary of Canadian Artists. He has received numerous awards for his work, including twice the A.J. Casson Medal and Honour Award, twice the Charles Comfort Medal, the Roman Corporation Award and twice the David B. Milne Award among others.
He has received the 2004 African Canadian Achievement Award from ACADU and in 2006 the Curatorial Writing Award for first Publication, Tribute: The Art of African Canadian from the Ontario Association of Art Galleries.
He has received grants from the Elizabeth Greenshields Foundation and the Ontario Arts Council. Neville Clarke served on the board of directors of the Canadian Society of Painters in Water Colour and as President (2001-2003). He serves on the Professional Advisory Committee at Durham College and at Centennial College and currently as faculty member in the Fine Arts Studio Program at Centennial College.
His work can be found in numerous public and private collections including the Art Gallery of Peel, the City of Toronto Archives, the University of Guelph Art Collection, the Thames Art Gallery, the Frederick Horsman Varley Art Gallery, the Arts and Letters Club, Toronto, the Glenbow Museum, Calgary and HRH the Prince of Wales. He is represented by The Collectors, Gallery of Art in Calgary.
 Statement
"The intrinsic values and characteristics within us define the evolving human condition; these are the elements significant to my work." People are the essence of life; their dreams and aspirations become the platform from which myriad struggles lead to indefinable goals. My artistic practice often consists of depicting the female form while inviting the viewer to push aside stereotypical perceptions as they interact with the subject. Choosing the figure as my communication medium allows me to express feelings of hope, dignity and courage which reflect the burning desires within humanity.
My hope is to create meaningful works of art that are relevant, engaging and promote dialogue.
Neville Clarke CSPWC OSA SCA AOCA
EDUCATION
1983 – 4 Ontario College of Art Off-Campus Studies, Florence, Italy
1983 – 4 Museum studies in Amsterdam, England, Paris, Portugal, Spain and Vienna
1980 – 3 Ontario College of Art, Toronto, ON
1979 – 80 Sheridan College, Oakville, ON
SOLO EXHIBITIONS
2004 Frederick Horseman Gallery, Markham (Threshold), ON
2004 Art Gallery of Windsor, Windsor, ON
2003 MacLaren Art Centre, Barrie (Threshold), ON
2003 Robert Mclaughlin Gallery, Oshawa (Threshold), ON
2001 D&E. Lake Gallery, Toronto, ON
2001 Art Gallery of Peel, Peel Heritage Complex, Brampton (Towards a Meaningful Expression),ON
2001 Thames Art Gallery, Chatham Cultural Centre (Towards a Meaningful Expression), ON
2000-1999 Kathleen Gormley Gallery, Markham, ON
1997 Eman Fine Art, Hamilton; D & E Lake Gallery, Toronto, ON
1996 Eman Fine Art, Hamilton; D & E Lake Gallery, Toronto, ON
1994 Municipality of Clarington, Bowmanville, ON
1986 Baker Lovick Ltd., Toronto, ON
SELECTED GROUP EXHIBITIONS
2021 The Black and White Show, The Collectors' Gallery of Art, Calgary, AB
2019 The Art of Printmaking, The Collectors' Gallery of Art, Calgary, AB
2017 New Arrivals, The Collectors' Gallery of Art, Calgary, AB
2017 CSPWS Diploma Collection of Selected works PAMA
2016 Keeping it Real, Station Gallery, Whitby, ON
2016 Presidents Exhibition, Burlington Arts Centre, CSPWC, Burlington, ON
2015-6 The Kingston Prize Portrait Competition, Firehall Theatre,
2015-6Thousand Islands Playhouse, Gallery D'art
2015 Beaverbrook Art Gallery, Fredericton, New Brunswick
2015 Gallerie d'art Desjardins a Drummondville, Que.
2015 Cultural Expressions Art Gallery, Ajax, ON
2012 The Black and White Show, The Collectors' Gallery of Art, Calgary, AB
2006 The Black and White Show, The Collectors' Gallery of Art, Calgary, AB
2006 World Artist Festival, Seoul, Korea
2005 Roberts Gallery, Toronto, ON
2005 Museo Nacional De La Acurela Coyoacan , Mexico
2003 About Portraiture, John Baird Gallery, Toronto, ON
2002 Open Water 77, Nova Scotia Public Archives, Halifax, CSPWC
2002 In search of the Human Essence, Triangle Gallery of Visual Arts, Calgary, (CSPWC), AB
2000 Into the Body, OSA. Members Exhibition, Varley Gallery, Markham, ON
2000 Celebration, CSPWC '75 Anniversary
2000 John B. Aird Gallery, Toronto, ON
2000 A Brush with History, Art Gallery of Mississauga, (CSPWC), ON
2000 Millennium Art Exhibition, Arts and Letters, Toronto, ON
2000 Flora 2000: Millennium in Japan, OSA
2000 Roberts Gallery, Toronto, (CSPWC), ON
2000 Barber Gallery, Guelph, (CSPWC), ON
1999 The Collectors' Gallery of Art, Calgary, AB
1999 John B. Aird Gallery, Toronto (CSPWC), ON
1999 Elaine Tennyson Gallery, Yorkville, Toronto, ON
1999 Hummingbird Centre for the Arts, Toronto, ON
1998 Arts & Letters Club, Toronto (Members), ON
1998 John B. Aird Gallery, Toronto (CSPWC), ON
1998 Parkdale Public Library (From Four Corners Group, AABC) with Annick Press, Toronto, ON
1998 Blackwood Gallery, Erindale College, Mississauga, Into the Second Millennium, (CSPWC), ON
1998 Arts & Letters Club: 90th Anniversary Art Exhibition, Toronto, ON
1997 McMichael Canadian Art Collection, Kleinburg, On
1997 John B. Aird Gallery, Toronto (CSPWC) ON
1997 Etobicoke City Art Gallery, Etobicoke (CSPWC), ON
1997 Arts & Letters Club, Toronto (Members) ON
1997 A-Space Gallery, Toronto, ON
1997 Art Gallery of Peel, Brampton, ON
1997 Art Gallery of Peel, Brampton (C.S.P.W.C. Diploma Collection) ON
1997 OSA 125th Anniversary Travelling Exhibition
1997 D & E Lake Gallery, Toronto, ON
1996, Art Gallery of Peel, Brampton, ON
1996 John B. Aird Gallery, Toronto (C.S.P.W.C.), ON
1996 Arts & Letters Club, Toronto (Members), ON
1996 Kukulu Gallery, Toronto, ON
1996 OSA First Canadian Place, Toronto (Members), ON
1996 Museo Nacional, De La Acuarela, Coyoacan, Mexico (2nd Intl. Watercolour exhibition)
1996 Whitby Art Gallery, Whitby, ON
1996 Bancroft Art Gallery, Bancroft, ON
1995 John B. Aird Gallery, Toronto (CSPWC), ON
1995 Arts & Letters Club, Toronto (Members), ON
1995 Visual Arts, Mississauga, ON
1995 Pickering Public Library, Pickering, ON
1995 OSA First Canadian Place, Toronto, ON
1995 Metro East Trade Centre, Pickering, ON
1995 The Library and Gallery, Cambridge, ON
1995 John B. Aird Gallery, Toronto (OSA), ON
1995 Etobicoke City Art Gallery, Etobicoke (OSA), ON
1994 John B. Aird Gallery, Toronto (CSPWC), ON
1994 Arts & Letters Club, Toronto (Members), ON
1994 Etobicoke City Art Gallery, Etobicoke (OSA), ON
1994 Bancroft Art Gallery, Bancroft, ON
1994 Gallery 306, Toronto, ON
1993 Robert McLaughlin Gallery, Oshawa, ON
1987 B.C.E. Place, Toronto, ON
1987 Consilium Show, Scarborough, ON
1986 Colby Gallery, Kansas U.S.A.;
1986 Gallery '76, Toronto, ON
AWARDS
2016 Materials Assistance, Ontario Arts Council
2007 Charles Comfort Medal, CSPWC, Roman Corporation Award. ARTS AND Letters Club, Toronto
2006 OAAG, First Publication, Curatorial writing, Tribute: The Art of African Canadian
2002 Elizabeth Greenshields Foundation Grant
2001 Ontario Arts Council Grant.
2000 Charles Comfort Medal, CSPWC, Roman Corporation Award. ARTS AND Letters Club, Toronto
1999 The Sheila Hugh McKay Foundation; A. J. Casson Medal & Honour Award, C.S.P.W.C.
1998 Woolfitt's Purchase Award, C.S.P.W.C.; Ontario Arts Council Grant
1998 Legacies Award, Black Student Alliance, O.C.A.D. (for lifetime achievement), David B. Milne Award
1996 David B. Milne, Bancroft Art Gallery
1995 The Sheila Hugh McKay Foundation; A. J. Casson Medal & Honour Award, C.S.P.W.C.
1994 1996 David B. Milne, Bancroft Art Gallery
PUBLICATIONS
2015 Kingston Prize, Portrait Competition
2013 Surfacing Magazine, My-August, Showcasing Durham's Artistic & Creative People
2011 Durhamregion-Whatson, by Allan O'Marra
2011 Venus Today Magazine, Artist Depicts Real Women, December issue
2004 The Artist Magazine
2003 Rogers Television, with Greg Wrist,
2003 CHEX Television,
2003 Threshold, Essay by Curator Linda Jansma, Robert McLaughlin Gallery, Oshawa, ON
2002 Savannah, The Art of Neville Clarke by Vivian Owusu, The Adventures of a Black Girl in Search of God
2002 Who's Who in Black Canada, by Dawn P. Williams
2000-01 International Artist magazine
2000-01 Watercolour Magic
2000-01 Towards a Meaningful Expression, Essay by Curator David Somers, Art Gallery of Peel
1999 The Collectors' Gallery Of Art, Canadian Prints and Drawings 1880 -1999
1999 Calgary's News and Entertainment Weekly, Oct 21-27. Vol. 4 No. 43, pg. 28
1999 OpenWater '74, C.S.P.W.C., Exhibition Catalogue; Heartstrings Creative Publishing Ltd., Toronto;
1999 Pride Magazine, Cover, Feb 25, Vol. 17, No.7, Cover, Feb 4, Vol. 17, No. 4
1999 Markham Economist, Feb 4, pg. 18
1998 OpenWater 73, C.S.P.W.C., Exhibition Catalogue; Heartstrings Creative Publishing Ltd., Toronto;
1998 The Multi Art Collection '98 Catalogue; Power of Expression, Our Image by Jacqueline Cohen;
1998 Share Magazine, Feb. 12, Vol. 20, pg. 7
1997 Hamilton Spectator, Nov. 8, pg. W5 by Jeff Mahoney; Our Image, Afrocentric Greetings Card;
1997 Pride Magazine, Oct. 16-22 by William Dolye-Marshall; Stratford News, May, by Dorval O'Connor;
1997 From the Street, New Visions for The Millennium, Exhibition Catalogue by Rosalie McCrea, pg. 4.
1997 Ontario Society of Artists, 125th Anniversary Travelling Exhibition Catalogue, pg. 7.
1997 WaterColour Magic, Winter 1997, Vol. 5 #1, pg. 20.
1996 City TV, African Canadian Artists, Dec. 27; OpenWater 71, C.S.P.W.C., Exhibition Catalogue;
1996 Now Magazine, Dec. 19-26, Vol. 16, #16 by Nathalie Roze- Fisher, pg. 75.
1996 Second International WaterColour Biennial, Exhibition Catalogue, Mexico pg. 12.
1996 Hamilton Spectator, July 27, 1996, pg. W5 by Jeff Mahoney
1996 A Dictionary of Canadian Artists, A-F Revised Edition, Colin S. MacDonald pg. 494A.
1996 The Bancroft Times, May, pg. 14 by Dorothy Parshall
1996 Word Magazine, Mar. '96, by Lloyd Pollard, pg. 14.
1996 O.S.A. Newsletter, Jan. '96.; C.S.P.W.C. Newsletter, Jan. '96.
1996 The Ontario Society of Artists, '96 Catalogue, pg. 5.
1995 Word-Up: CAN:BAIA Magazine, April '95, Vol. 4, #2;
1995 Canadian Treasurer Magazine (cover), April '95, Vol. 11, #2.
1995 The Clarington Independent, Bowmanville, ON Jan. 7.
1993 The Bancroft Times, May 10 by Dorothy Parshall, pg. 2.
1991 Calalloo, CFMT-TV, Channel 47, Rogers cable 10 with TV host/producer Gwyn Chapman Matthews
1991 Open Water 70, C.S.P.W.C. Exhibition Catalogue
1991 Pride Magazine, Oct. 19-25 by Olembe Wickman
COLLECTIONS
University of Guelph
HRH The Prince of Wales, London, England
Thames Art Gallery, Chatham, ON
Park Street Collegiate Institute, Orillia, ON
Glenbow Museum, Calgary, AB
Frederick H Varley Art Gallery. Markham, ON
Arts & Letters Club, President's Portrait, Toronto, ON
Art Gallery of Peel, Brampton, ON
City of Toronto Archives, ON
Astral Communications, Montreal, Que.
Private Collections throughout Canada, United State, England, the West Indies & Europe
Other Artists that might interest you